Despite a €35 million fund being established in this week's budget, sports clubs are still likely to be deeply affected by the cost of living crisis this winter.
With fuel and energy costs causing a strain financially on so many, RTÉ Sport spoke to a number of clubs in different sports to see how they were being impacted.
Anne Murphy from Banbridge Amateur Boxing Club, Manus Canon from Dunlewey Celtic and Carol Boyle from Moy Davitt's GAA spoke about how the crisis is making its mark at ground level.
Banbridge Amateur Boxing Club
Anne Murphy's name is a well-known one on the Irish amateur boxing scene. Grafting out of the Banbridge Amateur Boxing Club, she is everything and everywhere – coach, referee, secretary, grant officer. She's even put together books about the sport in the County Down town.
She has been there since day one since the current club's formation in 2006, and 16 years later her enthusiasm remains as strong as ever – but the current cost of living crisis is darkening the mood.
The club have tried to take sensible steps, such as replacing the lights outside their Havelock Park complex with low-energy replacements – but the bills just continue to stack up.
"Our finances are probably lower than they have been for a long time," Murphy admitted.
"We got two letters from Firmus [energy supplier] over this past six months and one was to say that there was an increase of 57% and the other one was an increase of 29%, so there's an increase of almost 100% within a year.
"Electricity is going the same way but the council still wants their ground rent, that's not being reduced, so it's a lot, a lot harder right now."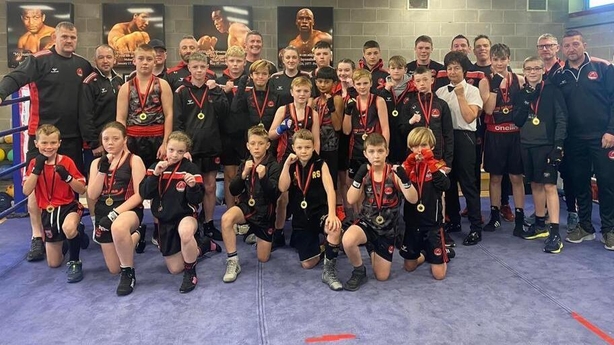 The one big difference for the club has been the need to cherrypick what events to send boxers to and what sparring sessions to attend, and that's a worrying development for a squad that had a town record seven All-Ireland champions in 2021.
"We do a lot of traveling for sparring and coaches would think nothing of traveling 100 miles to go to a spar session. You have to travel in boxing, that's the way it is, but now we have to look at who's traveling, how many cars are going, if we can go, we can encourage parents to go.
"We have to give it a lot more consideration now and that does hamper our program because now there are things we can't attend.
"We look at our program for the year and okay it has to suit your boxers too, but we have to pick the events now. It used to be that you'd think nothing of driving to Coleraine, driving to Dublin, driving here, driving there, but you have to think twice about it now."
The issue is not helped by the current impasse at Stormont with no relief appearing to be on the horizon. The fact that so many sporting clubs are in a similar situation means that grant aid is a much more competitive market.
Banbridge is a town noted for its great interest in a vast array of sports, so local funding is also being sought by the many rather than the few.
For Murphy, more support from the Armagh City, Banbridge and Craigavon ​​Borough Council and leadership at Stormont is a necessity to help clubs survive.
"We have about 40 in our beginners' group and about 25 boxers. We started an autism group a few years ago too, which we are very proud of too.
"The club is a great outlet for the coaches and volunteers too in terms of mental health.
"It's sad that it's so difficult right now to run a club."
Dunlewey Celtic
When it comes to scenic sporting venues, Donegal soccer club Dunlewey Celtic will take some beating.
Nestled at the foot of Mount Errigal, the road to the pitch dissects Lough Nacung Upper and Dunlewey Lough while a waterfall greets you as you meander to the pitch.
Along with the beauty comes isolation. Along that isolation comes long journeys, something not helped by rising fuel costs.
Not only does it involve traveling for fixtures, but even some of their players have to make long journeys to get to training.
"We have a couple of clubs in the surrounding areas with a strong underage system but the population just isn't there in Dunlewey to compete with that so we have to piece together a club with the core members from Dunlewey and the remainder of the squad made up of people from surrounding communities," explained Manus Canon.
"The costs of running the club has increased in the last few years, and shows no signs of letting up. From maintenance of the grounds with costs of supplies increasing, to the growing insurance costs, it can be quite difficult getting funds in place in a small club like ours.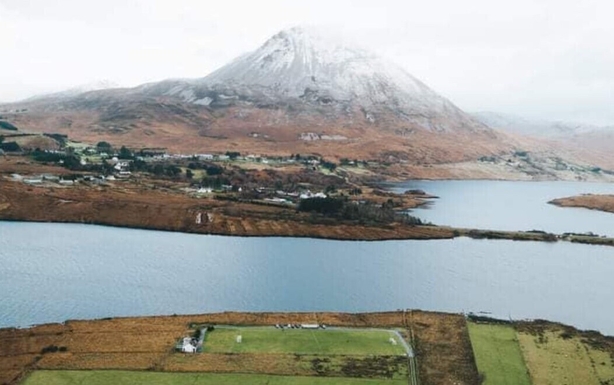 "Fortunately, we live in an unbelievable community and the support we receive from people in Dunlewey and local businesses is a massive help. We have a range of fundraisers that we run throughout the year and this is our main source of income for the club.
"With such a large county and teams spread right throughout, we can sometimes find ourselves driving on 120km round trips to get to games in Killybegs, Donegal Town, etc.
"With the cost of fuel through the roof, it's another difficult situation for our players to have to travel such distances, and on the rare occasion we might get a bus organized to these games, but with football returning following Covid restrictions, clubs were unable to use buses and were advised to travel individually to games to accommodate social distancing."
Although Dunlewey's population is small with a history of being inflated in the summer months by students seeking the Gaeltacht experience, Cannon said that if it wasn't for local generosity they simply wouldn't be able to exist in the current climate.
"Overall, if it weren't for the support of the people in the community, the club would cease to exist, and has been on the brink on a couple of occasions only for the unbelievable support."
Moy Davitt's GAA
It's hard not to be positive if you're a Moy Davitt supporter given their on-field success in recent times.
A relatively new club reformed in the 1970s, one of their greatest triumphs came back in April when they won their second ever Minor A title with a dominant win over Kilmeena.
On Sunday, their quest for a third Mayo Intermediate title continues as they meet Louisburgh in the quarter-finals.
What that means though is that while many clubs have the floodlights switched off for the year, there is still a hub of activity at the Foxford ground.
With that comes costs, and club PRO Carol Boyle said that tangible increases have been unavoidable, with the issue exacerbated by the Covid-19 pandemic.
"We have obviously noticed a huge hike with our costs in relation to diesel, fertilizer and things like that for pitch maintenance and, like all households, the electricity costs have spiked.
"It is hard for the rural clubs to fundraise at the best of times, so Covid hit the likes of us as in the past it was a lot of our local businesses who gave sponsorship and again, with the price of everything rising, it would be hard to approach them as they try to keep their heads above water."
Ten years ago this month, the club was opened up to an audience outside of Mayo as they appeared on RTÉ's Celebrity Bainisteoir, eventually going on to win the competition under manager Callum Best, son of the late George Best.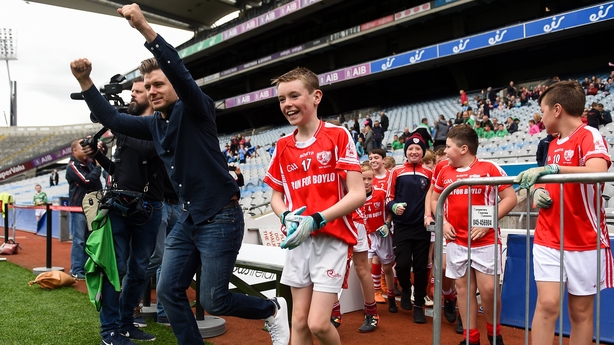 That was a fun experience for all involved, but over the last decade there has been a serious intent to start reaching the higher echelons of Mayo football – although barriers do exist.
"The cost of any new developments have to be looked at very closely now due to the costs," Boyle continued.
"We were looking to develop a gym for our players but now we need to look at more realistic costs compared to last January when we first started the plan.
"Many teams are winding down now, but with regards to hiring facilities for winter training, most facilities have increased their costs a good bit so how do we cover these costs? Is it passed onto parents who are already struggling?"
A worrying time, like many GAA clubs. And as Boyle admits, when the new registration cycle arrives in January, that's when the issue may have a profound impact.
We need your consent to load this rte-player contentWe use rte-player to manage extra content that can set cookies on your device and collect data about your activity. Please review their details and accept them to load the content.Manage Preferences
Listen to the RTÉ GAA Podcast at Apple Podcasts, Soundcloud, Spotify, or wherever you get your podcasts.