Out of the four All-Ireland quarter-finals, there is a school of thought that Saturday evening's fixture at Croke Park has the potential to be the most one-sided.
Even the most optimistic Cork football supporter – and those numbers have faded away even from a relatively small starting point – is unlikely to be entertaining the possibility of an All-Ireland semi-final date with neighbors Kerry, or a shot at last year's finalists Mayo .
The challenge facing their footballers is a formidable one.
It has been a fixture down through the years that has produced some memorable games – All-Ireland semi-finals in 1983 (replay), 1995 and 2010 spring to mind, but a rivalry it is not.
Of the 16 championship encounters, only twice have the Dubs (1989 and 2010) failed to emerge victorious. And both those occasions were by the bare minimum.
A downturn in fortunes since Sam Maguire last resided on Leeside is reflected in the fact that Dublin have more All-Ireland titles (7) in the last decade than Cork have had games (6) at Croke Park.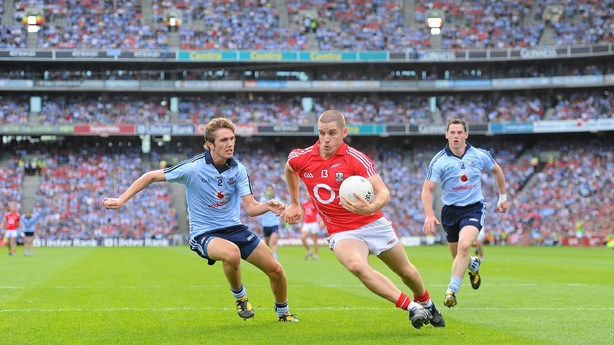 Just one win in those half a dozen games – getting past Galway by the bare minimum in 2013 – highlights a challenging period where Cork have lurched from one setback to the next.
The teams have been operating in different galaxies, never mind leagues.
Having narrowly avoided relegation to Division 3 in the spring, Cork entered the championship ranked 14th overall given their final league placing, with the Tailteann Cup more of a concern than a return to the top flight.
Those of a sunny disposition with red-tinted glasses could rightly point to the fact that Dessie Farrell's men will be joining the Rebels in Division 2 next season, but the men from the capital have shown that even if they are experiencing something of a dip from their lofty standards, at worst they appear to be the second-best team in the competition.
Leaving aside the drubbing of Wexford in the opening round of Leinster, the Dubs have faced sides that finished above Cork in the league standings, beating Meath and Kildare by an aggregate of 27 points.
---
We need your consent to load this rte-player contentWe use rte-player to manage extra content that can set cookies on your device and collect data about your activity. Please review their details and accept them to load the content.Manage Preferences
---
The Rebels kept their head above water against Kerry for a period of time, while they were at times solid yet rarely spectacular in seeing off a pragmatic Louth side and a Limerick team fresh from a Munster final trimming.
One bookmaker has the handicap at a dozen points, more than the other three quarter-finals combined.
Despite protests to the contrary from Brian Hurley last week, former Kerry manager Éamonn Fitzmaurice says the Rebels are in free-hit territory given their starting point.
"They were at a point in their season where they had to play a game to ensure they didn't go down to Division 3. Now they are in an All-Ireland quarter-final. It could have been a very different conversation for them for this season, "he told the RTÉ GAA podcast.
---
The last time the two sides clashed in championship fare was in 2019, also in the last-eight stage, although the crucial difference being the Super 8s represented more than one bite of the cherry.
After a dismal 2018 where the Rebels lost to Kerry (Munster final) and Tyrone (qualifier) ​​by a combined 33 points, there were green shoots 12 months later. Kerry were at least run close and a trimming of Laois ensured they dined at the inaugural Super 8s table.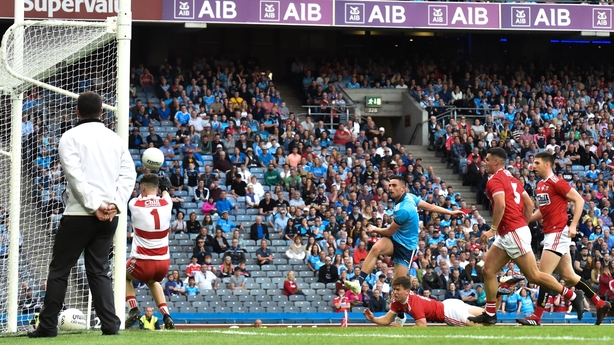 First up, a trip to Croke Park to face the four-in-a-row chasing Dubs.
"We felt it was a free shot," recalls Paul Kerrigan, a late change to the starting XV that day. "The management were very vocal in just saying 'have a cut off it'. I just felt excited about that game.
"A lot of the lads that day, I'd say the closest they had got to Dublin before that was probably watching on TV."
Indeed of the team named to start in Croke Park, half a dozen had never even played in Croke Park before. Fast-forward three years and only three players from that day – Mattie Taylor, Ian Maguire and Brian Hurley – featured last time out against Limerick.
By contrast, seven Dublin players that started the Super 8s clash began against Kildare in the Leinster decider. Dean Rock, Eoin Murchan, Niall Scully and James McCarthy featured in both games.
"The team now are in a similar boat, there's a lot of them relatively new," says Tomás Clancy, the now retired Cork defender, referring to the fact that 12 of the players who featured against the Treaty men have never played on the hallowed turf at GAA HQ.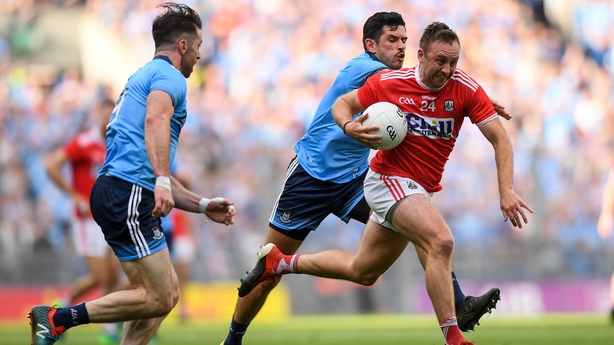 In 2019 Kerrigan's role was to drift out from the inside line and ostensibly occupy the highly influential Cian O'Sullivan at center-back. It meant Davy Byrne drifted and Brian Hurley and Mark Collins were looking to exploit one-on-one situations inside.
It created both space and a small degree of confusion.
"It came off for a bit."
Cork picked off the first four points, before the Dubs settled. Player of the match Jack McCaffrey scorched through for a goal and Mattie Taylor was redeployed to follow the Clontarf man.
A goal in injury-time meant the margin of six felt false for the pattern of play and while Cork halved that by the hour mark, they couldn't keep up the tempo.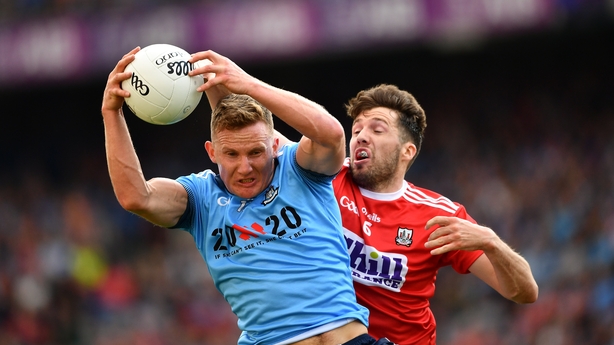 While they lost some key players down the spine, the Dublin subs that day were Dean Rock, Paddy Small, Jonny Cooper, Kevin McManamon, Eoin Murchan and James McCarthy.
Against Kildare last time out, Niall Scully, Cian Murphy, Aaron Byrne, Jonny Cooper and Brian O'Leary were the men called into action.
"Their team definitely isn't as strong as it was then," Kerrigan says.
---
What can Cork do in order to keep the game closer than most expect?
Keeping things tight at the back is an obvious starting point. Kerry didn't raise a green flag and Cork flooded bodies back for protection, though of concern for the Rebel followers is that Limerick looked at ease probing for scoring opportunities in Páirc Uí Chaoimh.
"It was too easy to reach the Cork '45," Kerrigan says.
The venue too is a significant factor. Of the starting Cork defense against Limerick, half have never played in Croke Park on championship day.
"It's the biggest pitch in the country, but it plays even bigger than that the way the stadium is set up," says Clancy.
"They need to keep it really tight and disciplined. Dublin knows how to move people around. It's such a big pitch, it's hard not to be dragged out of position."
Kerry reeled off eight unanswered points when they upped the gears, the goal-hungry Dubs could do even greater damage in a similar purple patch.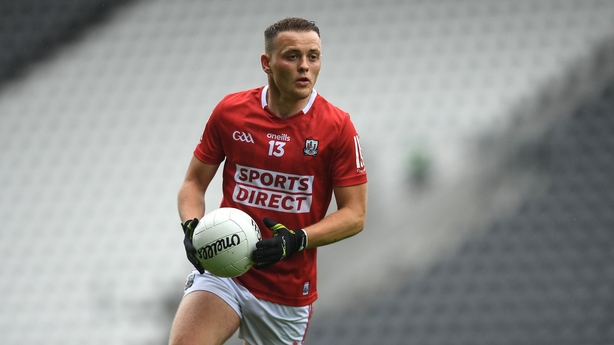 Clancy says encouragement should be taken from the fact that Cork's two best players, Seán Powter and Ian Maguire, were only working their way back to fitness against Kerry.
While Powter plays his role patrolling the square before breaking at speed better than anyone else, it is undoubtedly a robbing-Peter-to-pay-Paul scenario. Kevin O'Donovan and Mattie Taylor are also key to Cork's transition out of defense, but there are further questions yet unanswered further up the field.
Cork lost all seven of their long restarts against Limerick and while going short is playing to the percentages, the build-up play looks pedestrian at times and can lack penetration in the final third.
Against Kerry, only Stephen Sherlock and Cathail O'Mahony took more than two shots at the posts, while against Louth, Sherlock and Brian Hurley accounted for all but one goal in Cork's tally of 2-12.
And just how many holes can be plugged?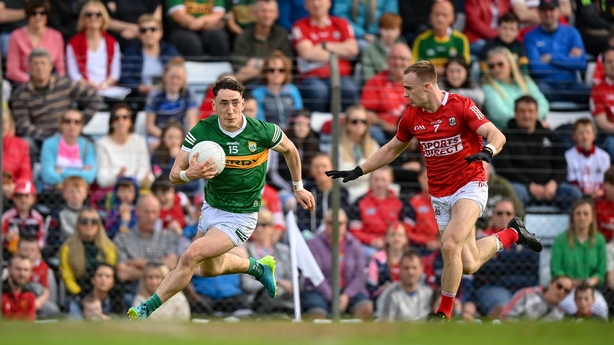 Maurice Shanley and Mattie Taylor could find themselves tasked with tracking O'Callaghan and Kilkenny respectively, but is there enough quality and a system to cope with Rock, Costello, Howard and Fenton?
It would appear most unlikely unless the men from the capital put in one of their rudderless, early league displays, which are now a distant memory for the likes of Meath and Kildare. The evidence from 2022 would suggest that Cork themselves would struggle to put a nail in the Dublin coffin should the opportunity present itself.
Sunday Game analyst Ciarán Whelan, who over the course of a 14-year inter-county career never faced the Rebels in the championship, can only see one outcome.
"Even psychologically for them (Cork), just coming into Croke Park against this Dublin team I think is just going to be beyond them."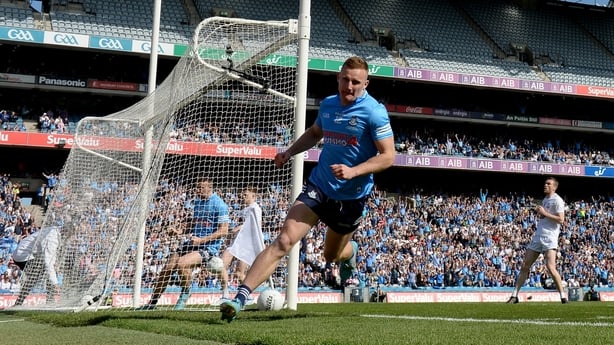 One sliver of hope for the visitors is the fact that Dublin have eased their way to the last eight almost unchallenged, though Paul Mannion, a thorn in the Cork side three years ago, argued earlier this week that such a viewpoint conveniently ignores campaigns of recent years.
"We've been in that position many times before when people said we wouldn't be road-tested, but then we came through difficult semi-finals against Kerry, Mayo, Tyrone when we supposedly came through a Leinster championship with ease."
Is there any possibility of a shock?
The Cork diehards – those traveling from Beara are looking at an 800km, nine-hour car journey – won't be strong in numbers, but could they bear witness to a shock of even greater proportions than the 2020 humbling of Kerry?
"It's a bit of a stretch," Kerrigan says, "even though it hurts me to say it."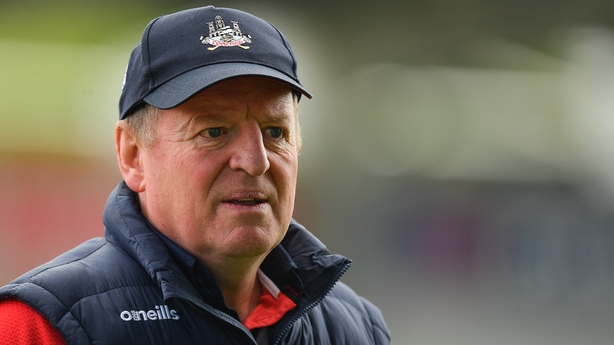 Traveling in hope is a familiar feeling for the Cork faithful, but those within the camp will hope to block out outside noises and talk of "free hits".
Interim manager John Cleary spoke last week like a man searching for real signs of progress, yet realistic enough to know that what has been served up so far is well short of what is required on Saturday evening.
"The Kerry game, we performed credibly enough for 45/50 minutes, but that was about it and at this stage moral victories aren't much good," he said.
"We have two victories under our belt but we're under no illusions, we're really out of the frying pan now."
Follow the All-Ireland Football Championship quarter-finals on Saturday, Derry v Clare (3.45pm) and Dublin v Cork (6pm), via our live blog on rte.ie/sport or on the RTÉ News app. Listen to live radio commentary on РТЭ Радио 1
---
Follow the All-Ireland Football Championship quarter-finals on Sunday, Galway v Armagh (1.45pm) and Kerry v Mayo (4pm), via our live blog on rte.ie/sport or on the RTÉ News app. Watch live coverage on RTÉ2 and RTÉ Player commencing at 1.15pm with live radio commentary on RTÉ Radio 1